In June of 2011 Tragedy struck again…
My beloved DOCS SWEET ALICE Coliced!
We called the vet out and he yubed her and said she should be fine.  Well, she got worse the vet was summoned again.  Tubed again the vet didn't give much hope for her as she thought she felt something upon a rectal exam but I had to try and see if Aliccould fight it.  The next morning looking at Alice she told me she couldn't being 23 years old she was not a surgical candidate  the vet was summoned 1 more time and my ole girl was put out of her misery.  We will Miss you Alice! Click on her name to follow to her page in memory.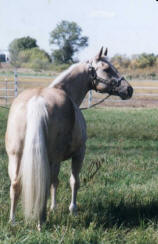 Hopefully there will be no more additions to this page for a long long time.  My life has been challenged in many ways recently and at times I wanted to give up totally but, I'm strong and will keep going.  My Father and Mother taught me well.  Hope you all have good days and never have to go thru so many losses so close together like we have.  But, If you do just please stay strong.  Thank you.