THIS ZIP SIZZLES "MAIME"
"Maime" joined us in December of 2004.  She is a 2000 daughter of the Multi Champion Stallion Sizzlin Zippo!   We needed to purchase a performance bred mare for our breeding program and how more appropriate than from Playboy's trainer Patty.  "Maime" is very well trained as Patty has raised her and put 360 days plus of professional training into her.  Let me tell you this girl can move!  She is so sweet too!  She is very much accepted into the FourB Horse Family!  Keep checking as we will add photos when the opportunity arises.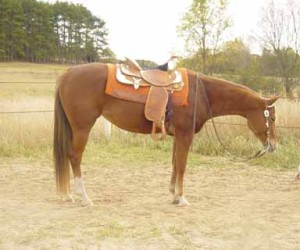 Maimes first picture at Pattys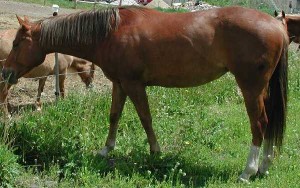 June 2005
Her first Pro Shots.  July 2, 2005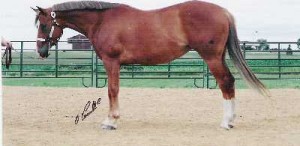 Maime gave birth to this Ulima Playboy son on March 26th, 2006.  Boy oh boy he sure is a Looker!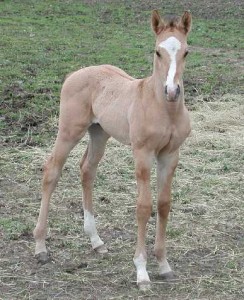 Baby number 2 is here! COLT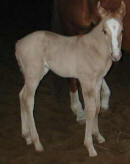 He was born March 23rd, 2007 at 7:45 am
Baby #3 By Dynamic in Blue
Perfect in every way DUN and a colt! Born Good Friday April 10, 2009.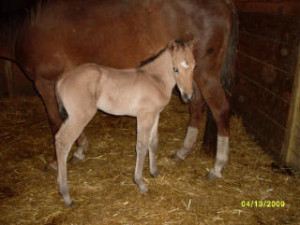 It was a beautiful day for his first day outside at 5 days old…